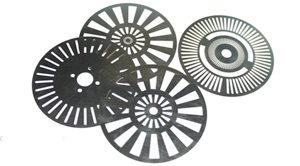 At Laser Stencil Technology we have the ability to produce same-day prototype precision metal parts for product design verification due to our expert engineering and full CAD department and LPKF – YAG laser equipment. We can handle both small and large volume orders and should your product be especially price sensitive, we have a separate metal etching department which can produce your high volume parts to a slightly lower specification.
LST can work directly off your mechanical drawings to create the cutting data and produce the prototype for approval within 24 hours. There is no expensive tooling which can take months to produce and needs to be continually maintained, only to become redundant when the design changes.
Advantages of Laser Cutting over conventional methods
No time consuming and expensive tooling costs
Designers can experiment quickly and with minimal cost
Same method is used to production parts
Vacuum table enables burr and retaining-lug free parts
Production orders can commence immediately after approval of prototype
Does not change the grain structure or hardness of the metal
No stress to metal
Lstec specializes in the photo etching process (also called photo chemical etching) allows us to produce intricate metal components with close tolerances that are impossible to duplicate by other production methods. Photo etching eliminates the cost of hard tooling, improves design flexibility, and shortens lead times while eliminating burring and stress problems.
RF Cans
There are two methods employed by LST for producing RF Cans. The first is to laser cut stainless steel with perforations along the folding lines and then Nickel plated to provide a solder-able surface. This method is more costly but is extremely accurate and small volumes can be produced quicker than the alternative.
The second method is to chemically etch brass sheet with folding lines on one surface only for ease of bending. Tin plating is an optional surface finish which improves solder-ability and protects the brass from tarnishing and also offers an enhanced aesthetic appearance.
When requesting a quote or placing an order the following information is required:
The quantity and required date of delivery.
Material type and thickness.
Preferred surface finish.
Whether parts are to be supplied in sheet form or separated.
Parts to be folded or supplied flat.
RF Can data supplied either in Gerber or DXF format or PDF drawing.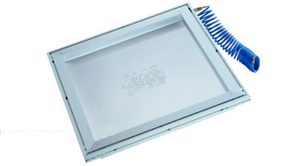 Prototype Stencil Printer
Prototype Stencil Printer
The Proto-Printer was specifically designed and manufactured to enable our customers to assemble their prototype PC Boards in a professional manner and as close to the method used for the production volumes.
With high technology fine pitch devices, it is essential to have vertical/horizontal separation of the stencil from the board for optimum paste deposit. This is achievable with the Proto-Printer together with fully engineered and laser cut stencils. With no frame or mesh and mounting costs, the Proto Stencil price can be kept to a minimum and turnaround from placing the order to dispatch of the stencil can be the same day if necessary.
SAWA Ultrasonic Stencil Cleaners
SAWA Ultrasonic Stencil Cleaners
Click the clinks below to view PDF's.
For additional information or a quote contact our engineering department at stencils@lstec.co.za.
Featured Article in Data Week: Link